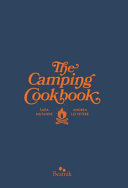 $25.00
NZD
Category: Food and Drink
The Camping Cookbook is a unique compilation of superb recipes and practical advice designed for anyone who doesn't want to give up the pleasures of eating well while camping.Each recipe is specially adapted for camping and tramp-ing. The recipes are presented in easy-to-follow steps which will appeal t o both beginners and more advanced level cooks. All the recipes are designed for the practi-calities of camping life, with weight, space and time lim-itations in mind. However, they are also ideal for cooking at home. Who wouldn't love a fresh and delicious pizza made quickly using only one pan?As well as being of direct interest to campers, it is a beautiful gift for any food or camping lover. ...Show more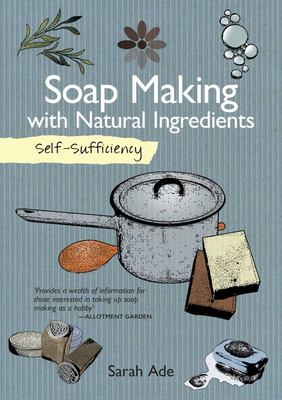 $19.99
NZD
Category: Health and Wellbeing | Series: Self-Sufficiency Ser.
Our skin is our largest organ. We often think about how the things we put into our body affect us, but how much time do we take to consider how the things we put onto our body affect us? This timely book is packed full of helpful advice about how to make your own luxurious and beautiful soaps at home, u sing only the best natural ingredients.Not only are the soaps good for you, they look great and are wonderfully indulgent too. Sarah Ade begins by listing the natural ingredients available and their properties, before describing how to put ingredients together for a specific purpose.She also discusses the benefits of a macrobiotic lifestyle and holistic skin care and why your body will thank you for it. The recipes range from the fun and frivolous to sensible and serious and the text is packed with homemade skin care ideas. This is an essential guide for anyone interested in what they put onto their body as well as what goes inside. ...Show more
$39.99
NZD
Category: Sports and Hobbies | Series: Storey's Guide to Raising Ser.
In this economy, vet bills are especially burdensome. By raising horses the right way from the start, owners can prevent physical problems that might have led them to pay for expensive treatments. Whether an experienced horse handler or planning to own your first horse, "Storey's Guide to Raising Horses " is the comprehensive guide to raising healthy horses. It contains revised and updated information with an intelligent approach. ...Show more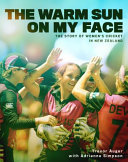 $69.99
NZD
Category: Sports and Hobbies
Despite what happened at Lord's in 2019, New Zealand has won a Cricket World Cup. It was at Lincoln in December 2000 that New Zealand beat Australia to win the Women's World Cup. The first recorded cricket match in New Zealand between teams of women had been played in the Wairarapa as long ago as 1867 and the New Zealand women played their first Test match in 1935. In 2014 Debbie Hockley became the second New Zealander after Sir Richard Hadlee to be inducted into the International Cricket Council Hall of Fame. This is the story of women's cricket in New Zealand, from its earliest humble origins to its glory days on the international stage. It is also the story of the women who have come to be recognised amongst the very best in the world at their sport. It is the story of a game played for the sheer love of it, and of the hard work of the dedicated souls who built and sustained women's cricket, often in the face of challenge and adversity. Most of all it is the story of every woman who relished the warm sun on her face as she enjoyed the Trevor Auger has been involved with cricket almost all his life. A senior club cricketer in his day, he had earlier been the press scorer at international matches at Eden Park during the 1970s, taking inspiration from working alongside some of the top cricket writers from New Zealand and around the world. He contributes a regular column to the Auckland Cricket website, and he is a member of the Auckland Cricket Judicial Committee. Adrienne Simpson was a passionate cricket follower. She began research for a history of women's cricket in New Zealand in the late 1990s and was able to collect a vast trove of material. Unfortunately she took ill and passed away in 2010 before she could finish the book. Her family donated her to the New Zealand Cricket Museum, and her tireless efforts are the foundation upon which this book has been built. ...Show more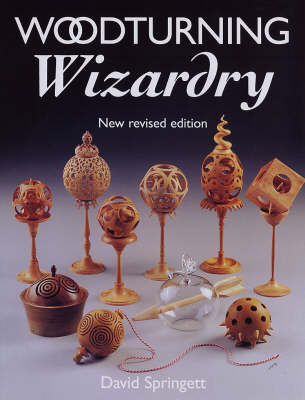 $40.00
NZD
Category: Sports and Hobbies
Items like spheres within spheres can be made with basic wood turning skills. This book shows you how. 3-D illustrations show views of work in progress, making the instructions even easier to follow. The introductory chapters describe the equipment required and give advice on wood selection, setting out the work, and workshop health and safety. ...Show more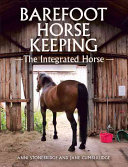 $24.99
NZD
$69.99
(64% off)
Category: Sports and Hobbies
"Barefoot Horse Keeping" provides a practical, accessible, and objective guide to barefoot horse keeping. The book draws on empirical research and the authors' 25 years experience delivering barefoot hoof care, saddle fitting, behavioral training, and rider coaching. The topics covered include the Baref oot philosophy, the herd and the environment, hoof trimming, diet and nutrition, and equine anatomy and biomechanics. ...Show more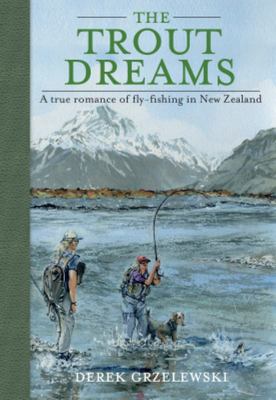 $39.99
NZD
Category: Sports and Hobbies
The long-awaited conclusion to Derek Grzelewski's Trout Trilogy! The Trout Bohemia, Derek Grazelewski has returned to guiding, sharing his passion and secrets for fly fishing with enthusiastic anglers from around the world. But his life is about to change when he is contacted by 'a Colorado girl who jus t loves to fly-fish'. They strike up a long-distance relationship, and Jennifer soon flies out to New Zealand to join Derek for a season of fly fishing an experience that will transform their approach to life and trout fishing forever. With Jennifer's fly-casting technique best described as 'punk rock', Derek has his work cut out for him to rapidly elevate her skills to meet the formidable challenges of fly-fishing for large wild trout in New Zealands ultra-clear waters. Join Derek and Jennifer on their angling adventures which take them from the fabled streams of New Zealand's South Island to the iconic trout rivers of Colorado, USA. Filled with Derek's wry storytelling, expert advice and a guides secret tips for fly-fishing, The Trout Dreams is a true tale of finding trout and love in New Zealand. ...Show more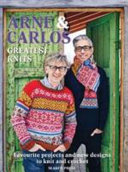 $45.00
NZD
Category: Sports and Hobbies | Series: Know Your Ser.
Cows, sheep, and goats, oh my Know Your Hobby Animals is an essential guide to discovering loads of interesting facts about 172 popular breeds of chickens, pigs, goats, cows, and sheep. A complete compilation of the most popular farm animals within the Know Your... series, you'll learn all about each b reed's unique characteristics, history, breeding, personality, and more. Fun and fascinating, this engaging and collective guide will turn both the young and old into farm animal enthusiasts ...Show more
$39.99
NZD
Category: Sports and Hobbies
Anthony 'Harry' Moffitt spent more than twenty years in the SAS. His decades of service and his multiple tours in East Timor, Iraq and Afghanistan made him one of the regiment's most experienced and recognised figures.   Alongside the SAS, Harry's other lifetime love is cricket. An improvised game of cr icket was often the circuit-breaker Harry and his team needed after the tension of operations. He began a tradition of organising matches wherever he was sent, whether it was in the mountains of East Timor with a fugitive rebel leader, or on the dusty streets of Baghdad, or in exposed Forward Operating Bases in the hills of Afghanistan. Soldiers, locals and even visiting politicians played in these spontaneous yet often bridge-building games. As part of the tradition, Harry also started to take a cricket bat with him on operational tours, eleven of them in total. They'd often go outside the wire with him and end up signed by those he met or fought alongside. These eleven bats form the basis for Harry's extraordinary memoir. It's a book about combat, and what it takes to serve in one of the world's most elite formations. It's a book about the toll that war takes on soldiers and their loved ones. And it's a book about the healing power of cricket, and how a game can break down borders in even the most desperate of circumstances.     ...Show more
$49.99
NZD
Category: Sports and Hobbies
A guide to knitting, making, and living a slow and thoughtful lifestyle all year long Slow Knitting introduced crafters to a process of more mindful making through five basic tenets: source carefully, make thoughtfully, think seasonally, experiment fearlessly, and explore openly. Now, this seasonal appro ach encourages knitters to delve deeper into those concepts, applying them to everyday making through a series of essays, projects, and patterns that explore the life of a knitter throughout the year. Organized similarly to a seasonal planting guide or farmer's almanac, each chapter and section is designed to identify and encourage small ways that knitters may begin to employ noticeable change: organizing your yarn stash, carving out time for knitting, and starting on that baby blanket in a timely manner. The ideas explored here add up to a fuller, more mindful year, all through the joyful experience that is knitting. ...Show more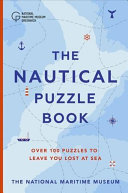 $37.99
NZD
Category: Sports and Hobbies
Think you know the difference between a ship and a boat? Do you really understand the shipping forecast? And what do all the different flags at sea mean? The Nautical Puzzle Book is packed to the brim with over 100 puzzles inspired by the National Maritime Museum's objects and their stories. Inside th is book you'll find a fiendish mix of word games, codewords, trivia, picture puzzles, word scrambles, anagrams, crosswords and much more. It's a chance to learn all about epic explorers, history makers, record breakers, myths, legends, seafaring traditions and life at sea. By the time you reach the end you'll have navigated centuries of history, crossed thousands of miles of ocean, and made countless discoveries - so batten down the hatches and set sail! __________ The perfect gift for veteran seafarers and armchair navigators alike. Find out if you're worthy of captaincy or destined to be a deck hand in this beautiful and addictive puzzle book! ...Show more