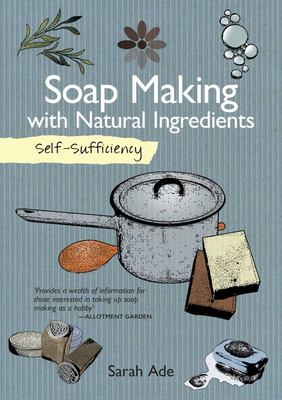 $19.99
NZD
Category: Health and Wellbeing | Series: Self-Sufficiency Ser.
Our skin is our largest organ. We often think about how the things we put into our body affect us, but how much time do we take to consider how the things we put onto our body affect us? This timely book is packed full of helpful advice about how to make your own luxurious and beautiful soaps at home, u sing only the best natural ingredients.Not only are the soaps good for you, they look great and are wonderfully indulgent too. Sarah Ade begins by listing the natural ingredients available and their properties, before describing how to put ingredients together for a specific purpose.She also discusses the benefits of a macrobiotic lifestyle and holistic skin care and why your body will thank you for it. The recipes range from the fun and frivolous to sensible and serious and the text is packed with homemade skin care ideas. This is an essential guide for anyone interested in what they put onto their body as well as what goes inside. ...Show more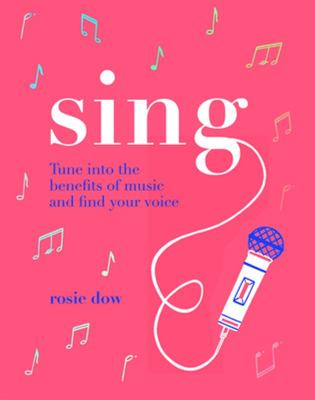 $16.99
NZD
Category: Health and Wellbeing
 'He who sings frightens away his ills.'  Miguel De Cervantes It's official: singing is good for you. Singing delivers a host of physical and emotional benefits including lower heart pressure, increased aerobic exercise, improved breathing, posture, mindset, confidence and self-esteem. Whether you do i t alone or in a choir, singing will help you find the rhythm in your life. Sing examines the culture and history of singing, why we sing, the mechanics of sound, what it is to sing, how to take control of your voice and get creative. The book also tackles how to exercise your inner instrument and overcome your fear of singing.   Drawing on singing teacher Rosie Dow's extensive work and experience in singing, this book offers expert guidance and practical exercises to cultivate emotional and physical wellbeing.   Crucially, anyone can do it - you just need to find your voice!  ...Show more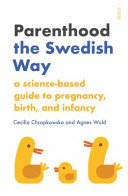 $38.00
NZD
Category: Health and Wellbeing
Expectant parents will be relieved to hear- Put away the vacuum - dust does not lead to allergy. Breastfeeding protects against allergies? Never has done, never will do. Stop boiling bottles and pacifiers - sterilising is unnecessary in most industrial countries. Think you shouldn?t drink alcohol when b reastfeeding? Plain moralism. Dr Agnes Wold has been named Sweden?s Woman of the Year for her tireless work in women?s health. Paediatrician Cecilia Chrapkowska runs the country's most popular parenting blog and is a specialist on vaccinations. Together they present cutting-edge research from around the world which can guide you to make better parenting choices. Drawing on Sweden?s famously generous parental leave and enlightened social policies, they also demonstrate the importance of equal parenting and provide practical tools for parents everywhere to share responsibility equally. From the progressive land in the North, this is the fact-based, feminist guide to parenting you have been waiting for. ...Show more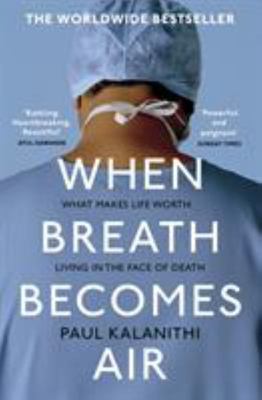 $0.00
NZD
Category: Health and Wellbeing
THE NEW YORK TIMES NUMBER ONE BESTSELLERTHE SUNDAY TIMES NUMBER ONE BESTSELLERSHORTLISTED FOR THE WELLCOME BOOK PRIZE 2017 'Finishing this book and then forgetting about it is simply not an option...Unmissable' New York TimesAt the age of thirty-six, on the verge of completing a decade?s training as a n eurosurgeon, Paul Kalanithi was diagnosed with inoperable lung cancer. One day he was a doctor treating the dying, the next he was a patient struggling to live. When Breath Becomes Air chronicles Kalanithi?s transformation from a medical student asking what makes a virtuous and meaningful life into a neurosurgeon working in the core of human identity - the brain - and finally into a patient and a new father.What makes life worth living in the face of death? What do you do when when life is catastrophically interrupted? What does it mean to have a child as your own life fades away? Paul Kalanithi died while working on this profoundly moving book, yet his words live on as a guide to us all. When Breath Becomes Air is a life-affirming reflection on facing our mortality and on the relationship between doctor and patient, from a gifted writer who became both. ...Show more
$18.99
NZD
Category: Health and Wellbeing | Series: Mindfulness
Mindfulness & the Natural World explores what it means to connect with nature and how we can learn from nature to be more mindful in everyday life. Claire Thompson takes us on an engaging journey into the natural world and encourages us to experience its beauty and intrinsic value through the art of mindfulness. Through personal anecdotes and proven insights, she reveals how a deeper awareness of the natural world is key to inspiring us to care about and protect nature, and developing a more sustainable world. ...Show more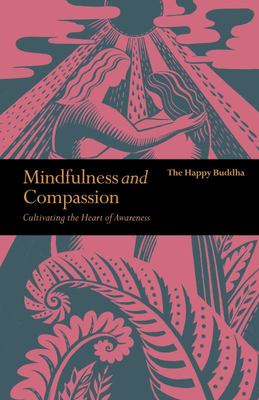 $0.00
NZD
Category: Health and Wellbeing | Series: Mindfulness Ser.
The Happy Buddha explores why compassion is the essence of mindfulness and how we can connect with this loving quality through meditation.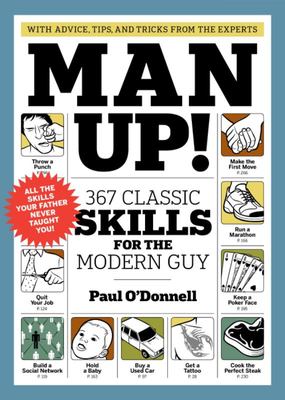 Man Up!
by Paul O'Donnell
$34.99
NZD
Category: Health and Wellbeing
This arm around the shoulder guide passes on to every young guy the life skills he needs to prepare for post-college life-told from a guy who's been there before and a roster of his expert friends. For every young man trying to navigate the world, for new grads, and for the inexperienced guy who wants t o learn to date like George Clooney, force a ...Show more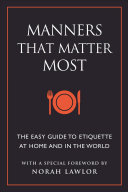 $24.00
NZD
Category: Health and Wellbeing
Manners That Matter Most is a great little book that lays out the basics of grace, etiquette, and good manners in one beautiful package.   Etiquette is one of the most valuable assets a person can have: knowing how best to present yourself, and how to deal with others in a direct, effective manner, is paramount in all personal, professional, and social relationships. Manners That Matter Most seeks to resurrect the bygone customs of good manners and graceful style, all while updating and applying them to the modern age. ...Show more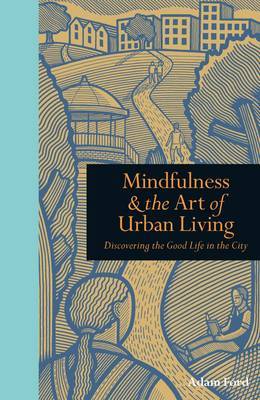 $22.99
NZD
Category: Health and Wellbeing | Series: Mindfulness
Discovering the good life in the city. Over half the worlds population already live in cities, and the proportion is rising all the time. Yet we continue to associate the apparently limitless urban jungle with an assault on our senses a rush made up of noise, light, pollution, and people so numerous tha t they become anonymous cogs in the city machine. Is it possible to take a different view? In "Mindfulness & the Art of Urban Living", Adam Ford takes the reader on a mindful journey through the city, absorbing the historical, cultural and philosophical realities of universal urban life, offering his personal experiences and insights alongside meditative practices to change our view of urban living. Exploring hidden highlights from community projects to urban wildlife, Ford shows how the workings of the city machine can form a rich and vibrant backdrop to every town-dwellers individual adventure. ...Show more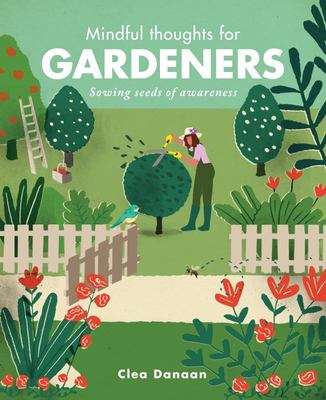 $14.99
NZD
Category: Health and Wellbeing | Series: Mindful Thoughts Ser.
"This gorgeously-illustrated book makes the link between getting out in the garden, and the enrichment that can come as a result." PlantBased mag"Clea sows a series of meditation techniques about tending the earth wholeheartedly, and shows you how to embrace gardening as a spiritually-enriching hobby to help reconnect you to nature." - Soul & Spirit mag"It promises to lift your soil and your soul We love."- Woman's Own*BOOK OF THE WEEK*"Clea Danaan is on a gentle mission to help more people fall in love with the Earth." - NFU Countryside "We adore her beautiful little book, Mindful Thoughts for Gardeners, which will inspire you to reconnect with nature, help you live consciously through your planting, and accept unavoidable gardening pitfalls " - Green Parent Embracing gardening as a spiritually enriching activity lovingly reconnects us to nature everyday--this beautifully illustrated little book reminds us how to do it. Rooting each blossoming thought in deep ecology and conscious living, we unearth the power inherent in mindfully lifting the soil; it lifts our souls as well. Mindful Thoughts for Gardeners sows a series of meditations about tending the Earth wholeheartedly. Author Clea Danaan explores the interconnectedness of nature in this carefully-crafted small volume that any green-fingered grower will want to dig into. ...Show more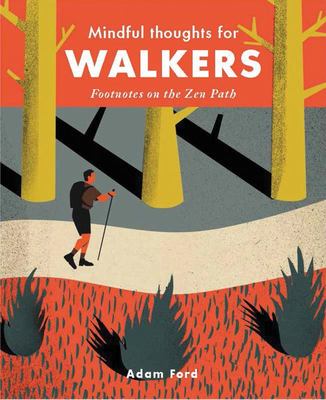 $14.99
NZD
Category: Health and Wellbeing | Series: Mindfulness Ser.
Mindfulness is so much more than a set of routine timed exercises; it's the transformative practice of conscious living we can nurture by being mindful of the moment. Mindful Thoughts for Walkers explores through a series of succint meditations, how walking is an opportunity to deepen our levels of phys ical, and spiritual awareness. Adam Ford is an enlightening guide to how mindfulness and walking can help us face the existential questions of 'Who am I?', 'Where have I come from?', What am I doing here?', and 'Where am I going?' From a gentle daily stroll to a brisk hike across the mountaintops, this is a powerful reading companion for rural and urban walker alike. ...Show more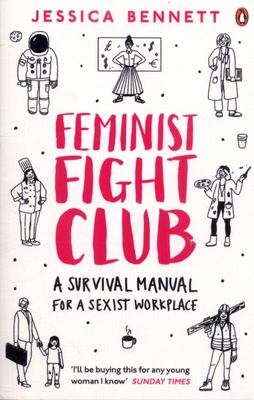 $28.00
NZD
Category: Health and Wellbeing
'Engaging, hilarious and practical - I will proudly proclaim myself a card-carrying member of the FFC' - Sheryl Sandberg, COO of Facebook and bestselling author of Lean In This is a call to arms. Are you aged zero to infinity? Finished with the sexist status quo? Ready to kick ass and take names? Welco me to the Feminist Fight Club. You have lifetime membership. Feminist Fight Club provides an arsenal of weapons for surviving in an unequal world. You will learn how to fight micro-aggressions, correct unconscious bias, deal with male colleagues who can't stop 'manterrupting' or 'bro-propriating' your ideas - and how to lean in without falling the f*ck over. Every woman needs this book - and they needed it yesterday. This is not a drill. ...Show more