$24.99
NZD
Category: Health and Wellbeing
Life isn't always a stroll in the sunshine, but there are ways of weathering the storms. This pocket-sized book of heartening quotations and simple but effective tips will help you summon your inner reserves and bounce back from adversity stronger than ever.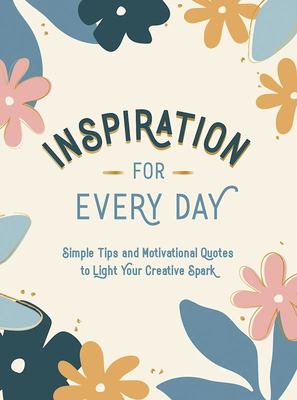 $24.99
NZD
Category: Health and Wellbeing
Whatever dream you're working toward, a few wise words can help make the challenge easier. This uplifting little book is packed with inspiring quotations and simple but effective tips to help you get the most out of every day.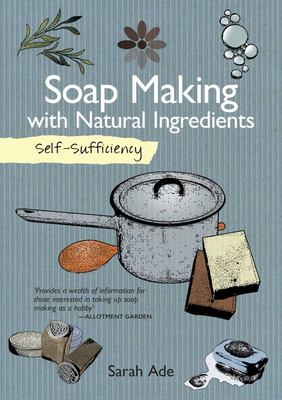 $19.99
NZD
Category: Health and Wellbeing | Series: Self-Sufficiency Ser.
Our skin is our largest organ. We often think about how the things we put into our body affect us, but how much time do we take to consider how the things we put onto our body affect us? This timely book is packed full of helpful advice about how to make your own luxurious and beautiful soaps at home, u sing only the best natural ingredients.Not only are the soaps good for you, they look great and are wonderfully indulgent too. Sarah Ade begins by listing the natural ingredients available and their properties, before describing how to put ingredients together for a specific purpose.She also discusses the benefits of a macrobiotic lifestyle and holistic skin care and why your body will thank you for it. The recipes range from the fun and frivolous to sensible and serious and the text is packed with homemade skin care ideas. This is an essential guide for anyone interested in what they put onto their body as well as what goes inside. ...Show more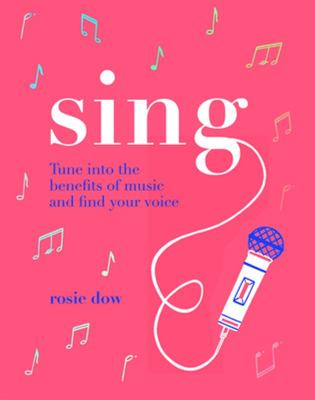 $16.99
NZD
Category: Health and Wellbeing
 'He who sings frightens away his ills.'  Miguel De Cervantes It's official: singing is good for you. Singing delivers a host of physical and emotional benefits including lower heart pressure, increased aerobic exercise, improved breathing, posture, mindset, confidence and self-esteem. Whether you do i t alone or in a choir, singing will help you find the rhythm in your life. Sing examines the culture and history of singing, why we sing, the mechanics of sound, what it is to sing, how to take control of your voice and get creative. The book also tackles how to exercise your inner instrument and overcome your fear of singing.   Drawing on singing teacher Rosie Dow's extensive work and experience in singing, this book offers expert guidance and practical exercises to cultivate emotional and physical wellbeing.   Crucially, anyone can do it - you just need to find your voice!  ...Show more
$39.00
NZD
Category: Health and Wellbeing
The surprisingly dramatic role of nutrition in our mental health, and how diet and micronutrients can be used to help treat and prevent anxiety, depression, ADHD and other mental health disorders.'The Better Brain is the first book that will tell you both how and why nutrients can be used to treat menta l-health issues. We are scientists who've uncovered that many symptoms of anxiety, depression, ADHD, PTSD and more are caused by suboptimal nutrition. We've been doing research and clinical studies on this crucial topic for decades, yet we have never published our findings for a general audience before. Following our lectures and Julia's TEDx Talk, we get asked questions all the time about our findings and why nutrients are so important for our brains. People want to know more. They're desperate for answers. This is our solution.' Leading scientists Bonnie Kaplan and Julia Rucklidge have dedicated their careers to researching the role that diet and nutrition play in our mental health. Together they have published several hundred peer-reviewed studies - those from the last two decades reveal the healing power of nutrients and the surprising role they play in brain health. In this paradigm-shifting book, Kaplan and Rucklidge share their groundbreaking research for the first time and explain how to feed your brain to stabilise your mood, stave off depression and make yourself more resilient to daily stress. The Better Brain also reveals the hidden causes of the rising rates of depression, from the nutrients in our soil to our reliance on processed food. It explains why a diet rich in fresh fruits, vegetables, pulses, fish and olive oil is healthiest for your brain, and why some people benefit from supplementary minerals and vitamins added to such a diet. Complete with a nutritional plan and thirty delicious, mood-boosting recipes, this book will be a complete guide to a healthier, happier brain. ...Show more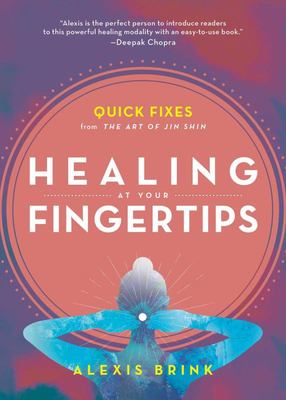 $35.00
NZD
Category: Health and Wellbeing
Improve your well-being instantly with this illustrated pocket-sized encyclopedia offering quick, holistic treatments to 80 different common ailments--including allergies, high blood pressure, depression, back pain, and more   The hectic pace of our busy lives often leads to common aches and pains th at can prevent us from living to the fullest. But it doesn't have to be that way Following the expert methods outlined in The Art of Jin Shin, Healing at Your Fingertips teaches you easy-to-implement steps to help alleviate pain.   The Art of Jin Shin is the ancient Japanese healing practice of gentle touching with the fingers and hands to redirect or unblock the flow of energy. By strategically placing your fingertips on different parts of the body, you can restore and harmonize blocked, stagnant energy that causes the majority of common symptoms--from anxiety, digestive issues, migraines, insomnia, and more   Featuring illustrations of 80 different holds, you'll be able to relieve your aches and pains instantly whether you're at work, at home, or on the go. ...Show more
$24.99
NZD
Category: Health and Wellbeing
When the trials and troubles of daily life get in the way, pick up this joyful little book. Packed with inspiring quotations and simple, easy-to-follow tips, it will help you unwind, relax and greet life with a smile again.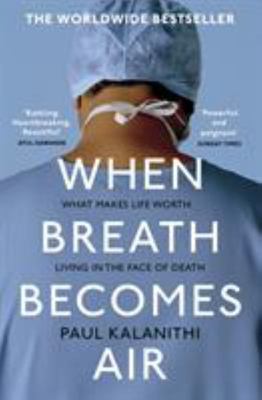 $0.00
NZD
Category: Health and Wellbeing
THE NEW YORK TIMES NUMBER ONE BESTSELLERTHE SUNDAY TIMES NUMBER ONE BESTSELLERSHORTLISTED FOR THE WELLCOME BOOK PRIZE 2017 'Finishing this book and then forgetting about it is simply not an option...Unmissable' New York TimesAt the age of thirty-six, on the verge of completing a decade?s training as a n eurosurgeon, Paul Kalanithi was diagnosed with inoperable lung cancer. One day he was a doctor treating the dying, the next he was a patient struggling to live. When Breath Becomes Air chronicles Kalanithi?s transformation from a medical student asking what makes a virtuous and meaningful life into a neurosurgeon working in the core of human identity - the brain - and finally into a patient and a new father.What makes life worth living in the face of death? What do you do when when life is catastrophically interrupted? What does it mean to have a child as your own life fades away? Paul Kalanithi died while working on this profoundly moving book, yet his words live on as a guide to us all. When Breath Becomes Air is a life-affirming reflection on facing our mortality and on the relationship between doctor and patient, from a gifted writer who became both. ...Show more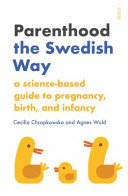 $38.00
NZD
Category: Health and Wellbeing
Expectant parents will be relieved to hear- Put away the vacuum - dust does not lead to allergy. Breastfeeding protects against allergies? Never has done, never will do. Stop boiling bottles and pacifiers - sterilising is unnecessary in most industrial countries. Think you shouldn?t drink alcohol when b reastfeeding? Plain moralism. Dr Agnes Wold has been named Sweden?s Woman of the Year for her tireless work in women?s health. Paediatrician Cecilia Chrapkowska runs the country's most popular parenting blog and is a specialist on vaccinations. Together they present cutting-edge research from around the world which can guide you to make better parenting choices. Drawing on Sweden?s famously generous parental leave and enlightened social policies, they also demonstrate the importance of equal parenting and provide practical tools for parents everywhere to share responsibility equally. From the progressive land in the North, this is the fact-based, feminist guide to parenting you have been waiting for. ...Show more
$24.99
NZD
Category: Health and Wellbeing
Sometimes a positive outlook is all we need to help us see the sun behind the clouds. With inspiring quotations and simple tips, this little book will show you how to look on the bright side and achieve a more balanced attitude to life.
$18.99
NZD
Category: Health and Wellbeing | Series: Mindfulness
Mindfulness & the Natural World explores what it means to connect with nature and how we can learn from nature to be more mindful in everyday life. Claire Thompson takes us on an engaging journey into the natural world and encourages us to experience its beauty and intrinsic value through the art of mindfulness. Through personal anecdotes and proven insights, she reveals how a deeper awareness of the natural world is key to inspiring us to care about and protect nature, and developing a more sustainable world. ...Show more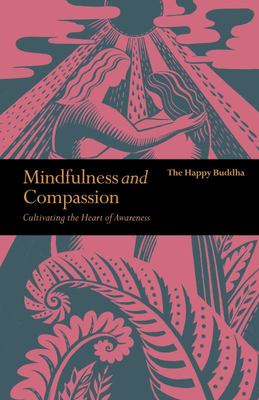 $0.00
NZD
Category: Health and Wellbeing | Series: Mindfulness Ser.
The Happy Buddha explores why compassion is the essence of mindfulness and how we can connect with this loving quality through meditation.