$29.99
NZD
Category: Poetry | Reading Level: very good
A hardcover gift edition of Milk and Honey, the #1 New York Times bestselling poetry and prose collection by Rupi Kaur, which has sold over 3 million copies worldwide. Milk and Honey is a collection of poetry and prose about survival. About the experience of violence, abuse, love, loss, and femininity. This clothbound edition features deckled edge paper, a woven ribbon marker, and a foreword written by the author.  The book is divided into four chapters, and each chapter serves a different purpose. Deals with a different pain. Heals a different heartache. Milk and Honey takes readers through a journey of the most bitter moments in life and finds sweetness in them because there is sweetness everywhere if you are just willing to look.   ...Show more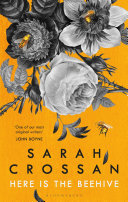 $33.00
NZD
Category: Poetry
A brilliantly original debut about a love affair cut short, and how lonely it is to live inside a secret -- for fans of Sally Rooney, Sheila Heti, and Ottessa Moshfegh. Ana Kelly can deal with death. As an estate lawyer, an unfortunate part of her day-to-day is phone calls from the next of kin informin g her that one of her clients has died. But nothing could have prepared Ana for the call from Rebecca Taylor, explaining in a strangely calm tone that her husband Connor was killed in an accident. Ana had been having an affair with Connor for three years, keeping their love secret in hotel rooms, weekends away, and swiftly deleted text messages. Though consuming, they hide their love well, and nobody knows of their relationship except Mark, Connor's best friend. Alone and undone, Ana seeks friendship with the person who she once thought of as her adversary and opposite, but who is now the only one who shares her pain -- Rebecca. As Ana becomes closer to her lover's widow, she is forced to reconcile painful truths about the affair, and the fickleness of love and desire. Funny, frank, and strange, Sarah Crossan's moving novel is wholly original and deeply resonant.   ...Show more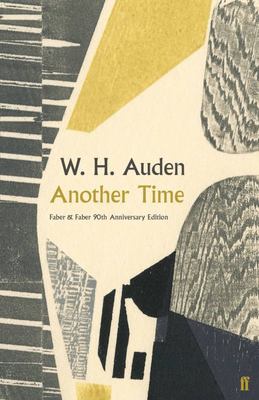 $22.99
NZD
Category: Poetry
Another Time was the first volume that Auden published after his departure to America with Christopher Isherwood in January 1939. It was dedicated to Chester Kallman. The poems, some of which date from the early thirties, are about people, places and the intellectual climate of the times, and they show greater variety of tone and technique than in any previous book of Auden's. Some of his most famous and often quoted (or misquoted) lines appear in their original form, including the text of two poems in particular - 'Spain 1937' and 'September 1,1939' - that he later altered or repudiated. This beautifully designed edition forms part of a series of ten titles celebrating Faber's publishing over the decades. ...Show more
Ariel
by Sylvia Plath
$22.99
NZD
Category: Poetry | Series: Faber Poetry Ser.
The poems in Sylvia Plath's Ariel, including many of her best-known such as Lady Lazarus, Daddy, Edge and Paralytic, were all written between the publication in 1960 of Plath's first book, The Colossus, and her death in 1963. "If the poems are despairing, vengeful and destructive, they are at the same t ime tender, open to things, and also unusually clever, sardonic, hardminded . . . They are works of great artistic purity and, despite all the nihilism, great generosity . . . the book is a major literary event." A. Alvarez in the Observer This beautifully designed edition forms part of a series of ten titles celebrating Faber's publishing over the decades. ...Show more
$37.00
NZD
Category: Poetry
Relax and unwind at the end of the day with this calming collection of nature poems--one for each night of the year.   Now more than ever we need something to comfort and distract us from the cares of everyday life. Keep this beautiful book by your bedside and enjoy a dreamy stroll through the natura l world and its wonders every evening, just before you go to sleep. All the great time-honored poets are here--William Wordsworth, John Keats, Emily Dickinson, Robert Bridges--along with some newer and lesser-known voices. The verses reflect and celebrate the changing seasons: read Emily Bront on bluebells in spring and Edward Thomas's evocative "Adlestrop" in summer, and then experience golden autumn with Hartley Coleridge and visit John Clare's "Copse in Winter." Stunningly illustrated with seasonal scenes, this wonderful anthology will delight you for years to come. ...Show more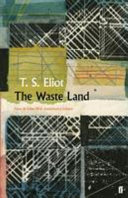 $22.99
NZD
Category: Poetry | Series: Faber Poetry Ser.
Famous for juxtaposing Eastern cultures with Western literary references, The Waste Land has been celebrated for its eloquence, depth of meaning, and numerous subtleties. Rich with allusions to the religious texts of Hinduism and Buddhism, ancient literature, and Eliot's own life, the poem continues to be admired and studied in higher education English literature courses. Quickly ascending to the status of literary classic, The Waste Land is widely considered to be Eliot's finest work, representing maturity in his style and confidence in both expression and research. This ebook has been professionally proofread to ensure accuracy and readability on all devices. ...Show more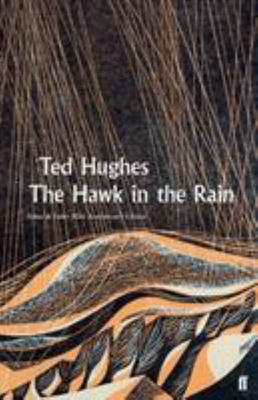 $22.99
NZD
Category: Poetry
This multi-award winning collection, the first from Ted Hughes, has at its heart the mixture of beauty and violence in the natural world. Dedicated to Sylvia Plath, The Hawk in the Rain is a stunning collection of poems on the themes of competition and the struggle for survival. Hughes would go on to be come Britain's Poet Laureate in 1984 until his death in 1998. Including many of Hughes' best-known poems, such as 'The Jaguar', 'The Thought-Fox' and 'Wind' - now staples of British poetry anthologies - The Hawk in the Rain is the foundation of Hughes' reputation as one of the twentieth-century's greatest poets. This beautifully designed edition forms part of a series of ten titles celebrating Faber's publishing over the decades. ...Show more
$25.00
NZD
Category: Poetry
The poems in Janis Freegard's new collection take their starting point from the poet's daily ritual of reading the tea leaves while writing in the Ema Saikō room in the Wairarapa. This leads to unexpected discoveries about the world around her, from spider visitors to the writing room and a papyrus -fine gecko skin in the nearby wildlife sanctuary, to news of the ancient bdelloid rotifers that defy natural disasters and the recently extinct amphibians that did not. Then a gender- and species-fluid interpreter turns up to help the poet work her way through the daily revelations in her tea cup ... Reading the Signs is a series of linked poems that are thoughtful and humorous, provocative and tender, and come together as a quiet epic about a planet that is fast running out of puff. ...Show more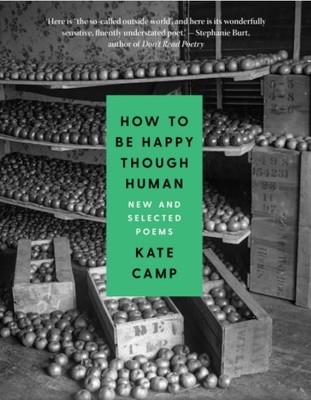 $30.00
NZD
Category: Poetry
A timely collection of new and previously published work by one of Aotearoa's most acclaimed poets, How to Be Happy Though Human is Kate Camp's superb seventh book of poetry. It is published simultaneously in Canada and the United States by House of Anansi Press. Kate Camp's poetry has been described b y critics as 'fearless', 'wry, sympathetic, affable, deadpan', and 'containing a surprising radicalism and power'. Incorporating new, previously unpublished work and a selection of important poems from her six earlier collections, How to Be Happy Though Human represents a new chapter in her career. Camp's debut collection, Unfamiliar Legends of the Stars, won the NZSA Jessie Mackay Best First Book Award for Poetry on publication over twenty years ago. Subsequent books confirmed Camp as a leading voice of her generation: widely anthologised, studied, and cited as an influence by emerging poets. Her work is recognised for its wide-ranging and eclectic subject matter, its technical control and its musicality, with pop culture, high culture, the domestic confessional, close observation and found language featured as recurring elements. Her fourth collection, The Mirror of Simple Annihilated Souls – which shares a title with Belgian mystic Marguerite Porete's 1310 collection, a book that caused is author to be burned at the stake – won the poetry award at the New Zealand Post Book Awards in 2011 and marked a turn in her work towards darker and more philosophical subject matter. 'When I yell at North Americans about how we, too, should be reading the living poets of Aotearoa/New Zealand, Kate Camp is one of the poets I have in mind. She's one of the poets, too, who's so amazing because  she doesn't yell: she's patient with the world and with its seagulls, attentive to the injustice and the kindness and the frustration we can share with one another, if we're lucky, anyway. What if Elizabeth Bishop had more friends, and more encouragement early on? What if  "sports fields built on rubbish dumps" became safe places to play? What if, in an exquisite pun, we could see "cranes like cranes"? Here are the land and the sea, the children and the grownups too, both as they are and as we wish they could be: here is "the so-called outside world", and here is its wonderfully sensitive, fluently understated poet, "absolutely fluent . . . yet somewhat on fire". —Stephanie Burt Poet, essayist and reviewer Kate Camp was born in 1972 and lives in Wellington. She is the winner of many prestigious awards, including the 2011 Creative New Zealand Berlin Writers' Residency and the 2017 Katherine Mansfield Menton Fellowship.  ...Show more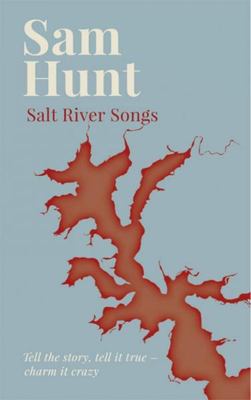 $24.99
NZD
Category: Poetry
Salt River Songs is Sam Hunt's latest collection of poems, written over the last few years in his house that sits amongst a grove of totara trees on the Arapaoa, one of the five main salt rivers of the Kaipara Harbour. As always, his unflinchingly honest, elegiac and moving poems roam around familiar th emes of family, friends and lovers, and the challenges of ageing and mortality. Salt River Songs will also have an introduction from writer and journalist Colin Hogg, an old friend of Sam's. ...Show more
$40.00
NZD
Category: Poetry
The collected poems of New Zealand's best-loved poet in a handsome volume. "A poem is a ripple of words on water wind-huffed ..." This volume showcases the finest examples of Hone's poetry, from his early triumph in No Ordinary Sun (one of the most reprinted collections in New Zealand) right up to his f inal works published when he was in his 80s. Also included are a handful of previously unpublished poems as well as a number translated into Maori by Pat Hohepa, Selwyn Muru and Waihoroi Shortland. 'Tuwhare ...immortalises the people he meets, knows and loves, their comings and goings and passings; he records the small happenings of his days and the large occasions of his time; he describes the land and its creatures and seasons; he observes the effects of the years and puts into words his feelings: about love and loss, faith, spirituality, justice and injustice. He is a storyteller who draws from wherever he is and whoever he is with, absorbing and reflecting texture, colour, nuance, shades of light and dark. Like Maui, he enjoys a good joke, and the joy and comedy of life are ever present.' - Janet Hunt, Tuwhare: a biography 'The last Maori Modernist ...he bestrides two worlds: his work bends and shapes the English language with impressive virtuosity, while at the same time being rich in the lexicon of Maoritanga . ..Tuwhare is a dancing heavyweight, able to deliver a verbal knockout with a flourish.' - David Eggleton, New Zealand Listener ...Show more