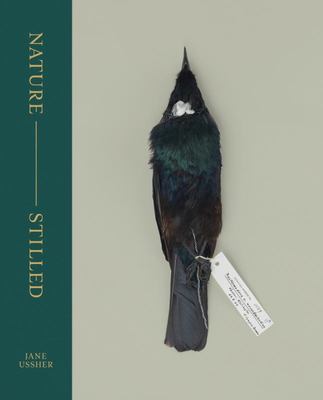 $70.00
NZD
Category: Photography
Award-winning photographer Jane Ussher had unprecedented access to Te Papa's natural history collection to shoot this outstanding book, and the result is a true treasure. Beautifully packaged, and stunningly photographed, it is a must-have for any book lover's collection and a perfect gift.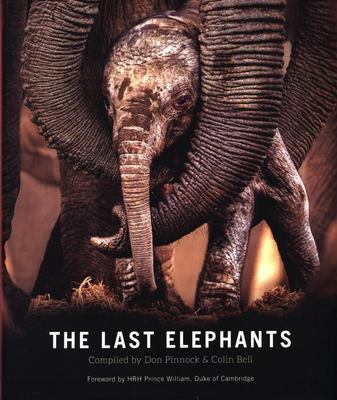 $55.00
NZD
Category: Photography
Amazing photographs of elephants accompany narratives from researchers, scientists, and conservationists celebrating elephants and calling for their preservation African savanna elephants--among the most magnificent and beloved of our fellow mammals--are an extraordinary, social, and intelligent species . The Last Elephants, an homage to these animals and a clarion call for their preservation, is based upon a shocking finding: savanna elephant populations across Africa are being decimated, with two to three murdered every hour for their ivory. Without action, these elephants soon will vanish from our world. They are a species in imminent danger of extinction, and it is up to us to save them. Featuring more than 250 full-color photos of the breathtaking animals by some of the world's top wildlife photographers, The Last Elephants was inspired by the devastating results of the continent-wide Great Elephant Census of 2016, undertaken by Elephants without Borders in tandem with the world's most prominent conservation groups. The book joins together the voices and vision of scientists, lawmakers, rangers, conservationists, and on-the-ground researchers to speak out against elephant killings, to close loopholes in international law that allow the ivory trade to continue, and to pay tribute to the thousands who work to protect the animals, including African communities who have elected to preserve and protect their elephant neighbors. Offering both profiles of preservation plans that work and hope for elephants' future, this is a must-read for everyone concerned for the future of one of Earth's most captivating species. ...Show more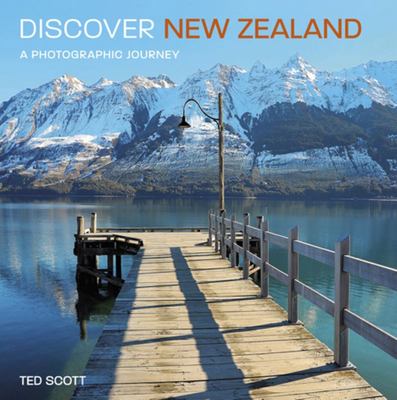 $24.99
NZD
Category: Photography
A journey across New Zealand through over 180 photographs.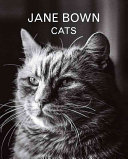 $39.99
NZD
Category: Photography
Jane Bown is a legendary Observer photographer best-known for her portraits of icons from Samuel Beckett to Bjork. This is a charming collection of 100 black-and-white pictures of felines that reveals the same sympathetic eye and wit as her portraits. She captures the cats sprawling, prowling, lolling, playing, feeding and lounging. House cats, alley cats, show cats and kittens trip and gambol across these pages making this the perfect photographic treat for cat-lovers. ...Show more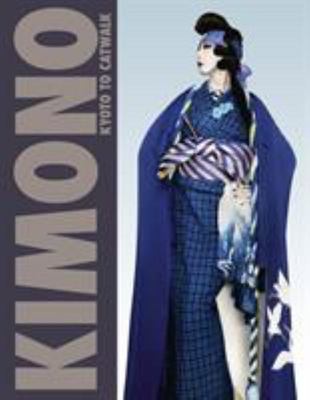 $84.99
NZD
Category: Photography
The rich, complex, and beautiful kimono The kimono--worn by women, men, and children--is the ultimate signifier of Japan: revered withinthe country as the embodiment of national culture and regarded internationally as an exoticfascination. Often viewed as a simple, unchanging garment, the kimono has bee n equated with"tradition" and seen as something static and timeless. This book, published to accompany a major exhibition at the V&A, London, presents the kimono as dynamic and fashionable, and explores its significance in historical and contemporary contexts, both in Japan and in the West. Beautifully illustrated, it includes more than 200 kimono from collections at the V&A and around the world, as well as examples of the ways in which they have been represented in paintings, prints, and photographs, and interpreted more recently in popular culture and fashion, from Bj rk to David Bowie, John Galliano toIssey Miyake. ...Show more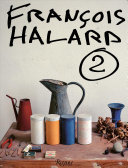 $215.00
NZD
Category: Photography
This volume presents the famed photographer's newest lush images of the stunning interiors of acclaimed designers, artists, and tastemakers. Francois Halard's unique photographic sensibility--old-world elegant and bohemian, accessible and personal--is unmistakable. Each image is imbued with the intimate knowledge of design history, each story a lesson in a master's point of view. This book is a continuation of his last volume of gorgeous photography of grand interiors, artists' studios, and architectural pilgrimage sites. Each story's subject matter is not just a personal passion of the photographer, but also an indispensable chapter in design history: Philip Johnson and Charles James's de Menil House, Giorgio Morandi's studio, Rick Owens's radical Paris apartment, Eileen Gray's recently restored modernist home on the French coast, Dries Van Noten's verdant garden and home, the home and studio of Louise Bourgeois in New York, and many more. Like his first book, Francois Halard: A Photographic Life will be a coveted, indispensable must-have visual resource for all lovers of interiors, glamour, and style. ...Show more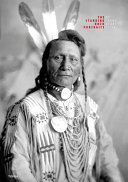 $59.99
NZD
Category: Photography
-Powerful photographic portraits of Fort Yates Native Americans in the early years of the 20th century, and an astonishing historical document -Attractively-priced gift book edition Over 100 years ago Frank Bennett Fiske (1883-1952) photographed members of the Standing Rock Native American community at Fort Yates, North Dakota, where he was born. The men and women he portrayed were his friends and neighbors who were living on the reservation. These images, created with a large studio camera on glass negatives, are notable for their depth and clarity. The negatives were recently rediscovered, and have rarely been displayed. Photographer and graphic designer Murray Lemley, also from North Dakota, curated this selection of images to introduce Fiske's work to the wider public. They are published here in an attractively-priced gift edition. "These pictures show a historical and artistic vision of proud people in a difficult transitional period. The glass negatives of Frank Fiske are a sumptuous source of information and understanding." - Rod Slemmons, American photography expert. ...Show more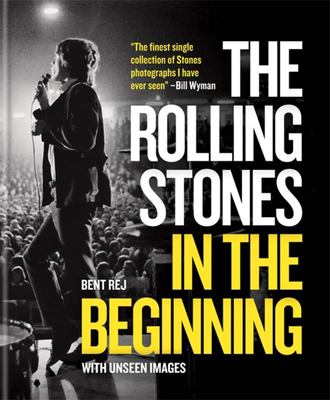 $80.00
NZD
Category: Photography
A unique portrait of a band on the brink of superstardom.From March 1965 to May 1966, photographer Bent Rej enjoyed unparalleled access to the Rolling Stones as one of the trusted inner circle, accompanying the band on its first full European outing: the Satisfaction tour.   The Rolling Stones In the Beginning is Rej's collection of more than 300 intimate photographs of the band on stage, on the road and at home, documenting a year in the life of the Rolling Stones as they enjoyed their first taste of popular success.   This new and updated edition contains never-before-seen photographs newly unearthed from Rej's archive. ...Show more
$100.00
NZD
Category: Photography
The Origins of a Legendary Photographer Annie Leibovitz's photographic breakthrough and Rolling Stone reportage   For more than half a century, Annie Leibovitz has been taking culture-defining photographs. Her portraits of politicians, performers, athletes, businesspeople, and royalty make up a galle ry of our time, imprinted on our collective consciousness by both the singularity of their subjects and Leibovitz's inimitable style. The catalogue to an installation at the LUMA Foundation in Arles, Annie Leibovitz: The Early Years, 1970-1983 returns to Leibovitz's origins. It begins with a moment of artistic revelation: the spontaneous shot that made Leibovitz think she could transition from painting to photography as her area of study at the San Francisco Art Institute. The meticulously and personally curated collection, including contact sheets and Polaroids, provides a vivid document both of Leibovitz's development as a young artist and of a pivotal era. Leibovitz's reportage-like photo stories for Rolling Stone, which she began working for when she was still a student, record such heady political, cultural, and counter-cultural developments as the Vietnam War protests, the launch of Apollo 17, the presidential campaign of 1972, Richard Nixon's resignation in 1974, and the Rolling Stones on tour in 1975. Then, as now, Leibovitz won the trust of the prominent and famous, and the book's pages are animated by many familiar faces, among them Muhammad Ali, Mick Jagger, Keith Richards, Ken Kesey, Patti Smith, Bruce Springsteen, Joan Didion, and Debbie Harry, as well as John Lennon and Yoko Ono, captured in their now iconic embrace just hours before Lennon was assassinated. Throughout the book, the portraits and reportage are linked to images of cars, driving, and even a series on California highway patrolmen. In many ways, it's a celebration of life on the road--the frenetic rhythms, the chance encounters, the meditative opportunities. And with its rich archival aspects, it is also a tribute to an earlier time and a young photographer enmeshed in a culture that was itself in transition. ...Show more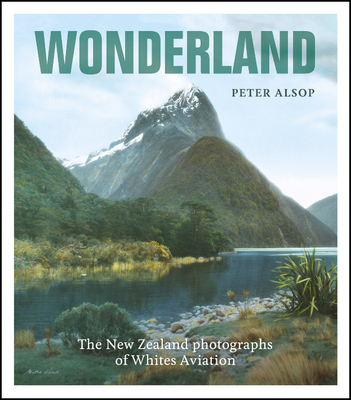 $49.99
NZD
Category: Photography | Reading Level: near fine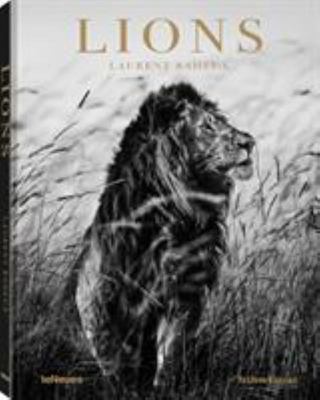 Lions
by Laurent Baheux (By (photographer))
$89.99
NZD
Category: Photography
The French photographer Laurent Baheux dedicates his new book to the "King of the Animals"--the lion. Breathtaking black-and-white images create a powerful portrait of one of the most majestic and endangered species in the world.   Think of lions and one might think of the powerful member of the "Big Five," with a roar that echoes across the planes, and a merciless pursuit of its prey. One might think of the pack animal, surprisingly playful and affectionate within its pride. Or one might think of the endangered lion--long the target of hunters and trophy collectors.   In this new photo book, Laurent Baheux journeys across Africa to capture the lion in all its intricate facets. The result is a sensitive and intimate photo portrait that shows the big cat in all its nuance: at once powerful, fragile, and tender. Baheux's stunning black-and-white lion photographs show this feline animal with the precision and texture of a studio portrait--its many different movements, postures, behaviors, and expressions captured with startling intimacy.   Playing among the pride, out hunting its prey, or eyeing us directly from the page, Baheux's lion photography is as much a tribute to the lion's character, power, and feeling as it is a haunting reminder that this most impressive of animals is also among the most endangered wildlife on earth. ...Show more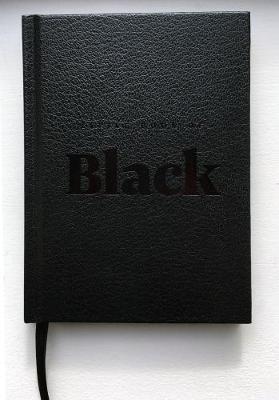 Little Book of Black
by Christchurch Art Gallery Staff (Contribution by)
$19.99
NZD
Category: Photography | Series: Little Books of Art
A beautifully presented little book of artworks that are black in look and sentiment. Features black leather-look hardcover with black foil, black page edges and black ribbon.