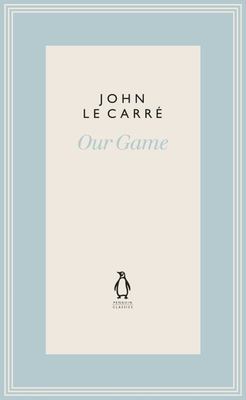 Our Game
by John le Carré
$37.00
NZD
Category: Classic Fiction | Series: The\Penguin John le Carré Hardback Collection
Le Carré's post-Cold War masterpiece, filled with suspense, betrayal, desire and drama The Cold War is over and retired secret servant Tim Cranmer has been put out to pasture, spending his days making wine on his Somerset estate. But then he discovers that his former double agent Larry ­- dreamer, diss olute, philanderer and disloyal friend - has vanished, along with Tim's mistress. As their trail takes him to the lawless wilds of Russia and the North Caucasus, he is forced to question everything he stood for. Set in a fragmented, uncertain post-Soviet world, le Carré's brutal story of falsehoods and betrayal shows men playing dangerous games beyond their control. ...Show more
$37.00
NZD
Category: Classic Fiction | Series: The\Penguin John le Carré Hardback Collection
'The book breathes life, anger and excitement' Observer Tessa Quayle, a brilliant and beautiful young social activist, has been found brutally murdered by Lake Turkana in Nairobi. The rumours are that she was faithless, careless, but her husband Justin, a reserved, garden-loving British diplomat, refus es to believe them. As he sets out to discover what really happened to Tessa, he unearths a conspiracy more disturbing, and more deadly, than he could ever have imagined. A blistering exposé of global corruption, The Constant Gardener is also the moving portrayal of a man searching for justice for the woman he has barely had time to love.   'A cracking thriller' Economist ...Show more
$19.99
NZD
Category: Classic Fiction | Series: Flame Tree Collectable Classics Ser.
Newland Archer, gentleman lawyer and heir to one of New York City's most illustrious families, is happily anticipating a highly desirable marriage to the sheltered and beautiful May Welland. Yet he finds reason to doubt his choice of bride after the appearance of Countess Ellen Olenska, May's exotic and beautiful 30-year-old cousin. Olenska strikes Archer as the opposite of the innocent and ignorant May Welland. Ellen has returned to New York from Europe after scandalously separating herself (per rumor) from a disastrous marriage to a Polish count. At first, Ellen's arrival and its potential taint on the reputation of his bride-to-be's family disturbs Newland, but he becomes intrigued by the worldly Ellen, who brazenly flouts New York society's fastidious rules. ...Show more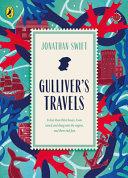 $21.00
NZD
Category: Classic Fiction
Irish writer and clergyman Jonathan Swift's best known work and a classic of English literature. The book satirizes human nature and Swift claimed that he wrote it "to vex the world rather than divert it." The book follows Lemuel Gulliver and his fantastical travels to foreign lands where he encounters many adventures.?First published in 1726, this edition is derived from the book published in 1894 with 110 black and white illustrations by C.E. Brock. As always, this edition is complete and unabridged. ...Show more
Rebecca
by Daphne du Maurier
$24.99
NZD
Category: Classic Fiction | Series: Virago Modern Classics | Reading Level: near fine
'Last night I dreamt I went to Manderley again . . .' Working as a lady's companion, our heroine's outlook is bleak until, on a trip to the south of France, she meets a handsome widower whose proposal takes her by surprise. She accepts but, whisked from glamorous Monte Carlo to brooding Manderley, the new Mrs de Winter finds Max a changed man. And the memory of his dead wife Rebecca is for ever kept alive by the forbidding housekeeper Mrs Danvers . . . An international bestseller that has never gone out of print, Rebecca is the haunting story of a young woman consumed by love and the struggle to find her identity. ...Show more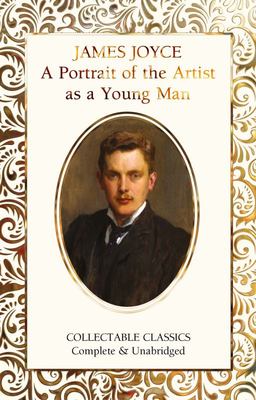 $19.99
NZD
Category: Classic Fiction | Series: Flame Tree Collectable Classics Ser.
A Portrait of the Artist as a Young Man by James Joyce This coming of age story charts the growth of Stephen Dedalus, a fictional alter-ego of the novelist, James Joyce. As Dedalus grows, so too does the language and the reader is carried from the family home in the suburbs to college to life as a young man in Dublin. As he grows, Dedalus begins to question the strict Catholicism of his native Ireland and feels alienation from both the Church and society. A Portrait of the Artist as a Young Man is James Joyce's first novel and is an excellent example of early modernist prose. ...Show more
$18.00
NZD
Category: Classic Fiction | Series: Text Classics Ser.
I was still not permitted to decline those tennis parties. 'You must not close off your options,' Father said, and tweaked at one of the unflattering frills on my dress. In her much-loved debut novel, Kate Grenville took inspiration from the legendary Sydney eccentric Bea Miles to fashion the fictional life of Lilian Singer- from irrepressible girlhood in a cruel middle-class family, under a monstrous father, to independence and, later, old age as a Shakespeare-quoting bag lady, living on the streets and descending cheerfully into madness. Bold and exuberant, richly imaginative and intimate, Lilian's Story won the 1984 Australian/Vogel Literary Award and was immediately acclaimed as a masterpiece. ...Show more
$21.00
NZD
Category: Classic Fiction | Series: Penguin Modern Classics Ser.
Virginia Woolf's seductive, provocative masterpiece is a whirlwind adventure through time, gender and identity. Introduced by Tilda Swinton.
$27.99
NZD
Category: Classic Fiction
'One of the undisputed masterpieces of early nineteenth-century French prose fiction.' From Richard Sieburth's preface to Adolphe Published simultaneously in London and Paris in 1816, Adolphe is the story of a tragic love affair between its narrator and his lover Ellenore, two characters locked into a fatal dance of self-destruction. In what is one of the earliest examples of autofiction, from a period when all creative endeavour was permeated by autobiography. Constant's aim was to create an exemplary fiction of high moral purpose which would also function as an act of intimate self-vindication and revenge on his former lover, the formidable Madame de Stael. The result is a tautly-strung Racinian tragedy in prose. Soon after publication, Constant was defending himself from charges that he had written a novel based on real people, which he strenuously denied. The work was translated into English by Alexander Walker, and overseen by the author, resulting in what Richard Sieburth describes as 'an eccentrically bevelled jewel of Regency prose'. This riverrun edition publishes Walker's translation and Constant's preface in a new edition here for the first time since 1817. ...Show more
$16.99
NZD
Category: Classic Fiction
Orwell's powerful, unnerving and timeless allegory of oppression and rebellion, brought to life for a new age of readers in a stunning dyslexia-friendly edition. When the lazy and drunken Mr Jones of Manor Farm forgets to feed his livestock the down-trodden and over-worked animals unite to take back the ir freedom. Led by the pigs Napoleon and Snowball they imagine this rebellion is the start of a life of prosperity and plenty. But as a cunning, brutal elite amongst them begins to take control something new and unexpected emerges ... ...Show more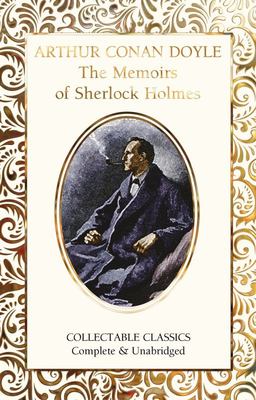 $19.99
NZD
Category: Classic Fiction | Series: Flame Tree Collectable Classics Ser.
The Memoirs of Sherlock Holmes,Sherlock Holmes #5.Arthur Conan Doyle.The Memoirs of Sherlock Holmes is a collection of Sherlock Holmes stories, originally published in 1894, by Arthur Conan Doyle.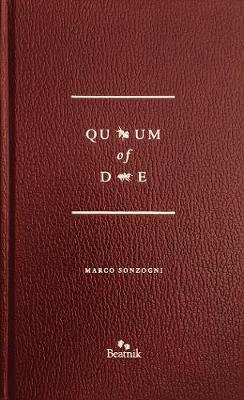 $40.00
NZD
Category: Classic Fiction
Destined to become an instant cult object d'art, this limited-edition volume openly winks to readers of English - even as it renders Dante's classic in its original Italian. Quantum Of Dante positions itself in a trivial and serious dialogue with the master's medieval masterpiece that will surprise and amuse. A curio for the curious, a status symbol for the scholarly - and unforgettable for everyone. One might call it brilliant. 'The ant that Marco sees embedded in Dante's name and verse has opened up a world of ants and antipodean routes! ' Diego Marani 'What a fantastic place to find ants. This Dante book is incredibly pleasant!' Marco Dorigo ...Show more