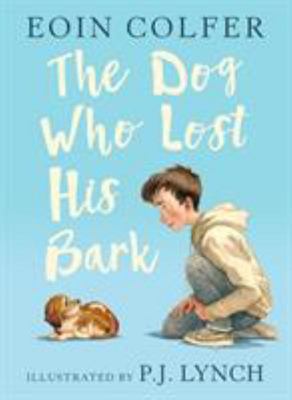 $22.99
NZD
Category: Children's
A warm, uplifting story about a boy, his dog, and the healing power of music marks a first-time collaboration between two former Irish Children's Laureates, Eoin Colfer and P.J. Lynch. Patrick has been desperate for a dog of his own for as long as he can remember, and this summer, with his father away, he longs for a canine friend more than ever. Meanwhile, in his short doggy life, Oz has suffered at the hands of bad people. Somewhere out there, he believes, is an awesome boy -- his boy. And maybe, when they find each other, Oz will learn to bark again. Illustrated in light charcoal by two-time Kate Greenaway Medalist P.J. Lynch, this heartwarming story by Eoin Colfer, internationally best-selling author of the Artemis Fowl series, is certain to enchant. ...Show more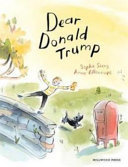 $28.00
NZD
Category: Children's
Sam has a problem. He has to share a room with his older brother and things aren't easy. When Sam sees Donald Trump on TV talking about `the wall' he realises a solution is at hand! But who knew that planning a wall could be so tricky? The letters that follow invite conversations about the question of l iving with others in times of conflict. The voice of the young boy show adults something of the nature of peace and good relationships. ...Show more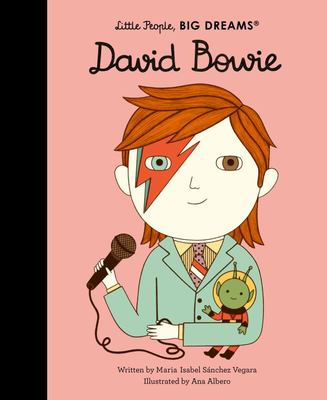 $22.99
NZD
Category: Children's | Series: Little People, Big Dreams
New in the critically acclaimed Little People, BIG DREAMS series, discover the life of David Bowie, the starman who dazzled audiences with his music. As a child, young David had a head full of songs and ideas. He was inspired by the pop and mod scenes in Britain to pick up the saxophone. After earning his stripes in some of the coolest bands in London, David splashed onto the solo scene. His songwriting talent and musical skill made him one of rock and roll's all-time greatest artists. This moving book features stylish and quirky illustrations and extra facts at the back, including a biographical timeline with historical photos and a detailed profile of the musician's life. Little People, BIG DREAMS is a bestselling series of books and educational games that explore the lives of outstanding people, from designers and artists to scientists and activists. All of them achieved incredible things, yet each began life as a child with a dream. This empowering series offers inspiring messages to children of all ages, in a range of formats. The board books are told in simple sentences, perfect for reading aloud to babies and toddlers. The hardback versions present expanded stories for beginning readers. Boxed gift sets allow you to collect a selection of the books by theme. Paper dolls, learning cards, matching games and other fun learning tools provide even more ways to make the lives of these role models accessible to children. Inspire the next generation of outstanding people who will change the world with Little People, BIG DREAMS! ...Show more
$15.99
NZD
Category: Children's | Series: Fancy Nancy | Reading Level: Children's - Kindergarten, Age 5-6
The fanciest New York Times No 1 best seller ever! Meet Fancy Nancy, who believes that less is definitely NOT more, when it comes to dressing up and being fabulous! From the top of her tiara down to her sparkly studded shoes, Nancy is determined to teach her family a thing or two about being fancy. How Nancy transformers her parents and little sister for one enchanted evening makes for a story that is funny and warm - with or without the frills. ...Show more
$25.00
NZD
Category: Children's | Reading Level: 8 Kids Middle Readers
David's magical new masterpiece is the perfect winter's tale, inviting his readers to journey back to Victorian London in his biggest adventure yet. When Elsie, a young orphan, hears of the arrival of a mysterious Ice Monster – a woolly mammoth discovered at the North Pole – she's desperate to find out more. A chance encounter brings Elsie face to face with the creature, and sparks the beginning of the adventure of a lifetime – from London to the heart of the Arctic. The Ice Monster is a comedic tale of adventure, possibility and the glorious unlikely friendship of a ten-year-old girl and a 10,000-year-old mammoth. The characters and atmosphere are vividly brought to life by Tony Ross' stunning line illustrations.     ...Show more
$12.99
NZD
Category: Children's | Series: For Kiwi Babies
Beautiful pictures of New Zealand birds are the perfect introduction to numbers and counting for Kiwi babies. This simple and eye-catching board book, with numbers in English and Maori, will delight our littlest learners. It is the ideal companion to Colours for Kiwi Babies.
$14.99
NZD
Category: Children's | Series: The Tindims
'What is rubbish today is treasure tomorrow.' A new series that empowers young readers to get creative with their rubbish and save the planet. Join Captain Spoons, Mug, Jug, Brew, Skittle and friends on Rubbish Island: wander through its warren of underwater rooms, including a toothbrush library and a hospital for sick fish, climb its terraces overlooking the sea and scale Rubbish Mountain. Prize-winning author Sally Gardner takes the Tindims on their first ocean adventure to show keen young ecologists how to help protect our planet for the future. Lydia Corry's charming black-and-white integrated illustrations being the Tindims to life on every page. ...Show more

$18.99
NZD
Category: Children's
Dawn McMillan and Bert Signal provide an answer to that age-old question - why exactly do dogs sniff bottoms?
$18.50
NZD
Category: Children's | Reading Level: very good
Share in fifty years of magic... The classic story of Sophie and her extraordinary teatime guest has been loved by millions of children since it was first published fifty years ago. The Tiger has been coming to Tea for 50 glorious years! The doorbell rings just as Sophie and her mummy are sitting down t o tea. Who could it possibly be? What they certainly don't expect to see at the door is a big furry, stripy tiger! This inimitable picture book is perfect for reading aloud, or for small children to read to themselves time and again. First published in 1968 and never out of print, it has become a timeless classic enjoyed and beloved by generations of children. The magic begins at teatime! ...Show more

$24.99
NZD
Category: Children's
Everyone knows the song. But now the bus is going round and round all over beautiful New Zealand. The driver of this colourful bus is a kiwi, and you just might know the passengers - kea, Fiordland crested penguin, tuatara, striped marlin, morepork, takahe, All Black lamb, sheep dog, ski bunny, and many more. Come along for the sightseeing ride, and sing along. Look for the little fantail in each scene. Includes a sheet of stickers, and music for the tune on the last page. ...Show more
$21.95
NZD
Category: Children's
Lunch Lady is a magazine where parenting is not taken too seriously but a balanced approach to family life is. Colourful, thoughtful and full-of-cheek, it reminds parents to keep things in perspective and have fun. It's a beautifully printed kitchen keepsake full of recipes, inspiring family stories, ph otography, art + kids cooking ideas and funny relatable opinion pieces about the ups and downs of raising children. ...Show more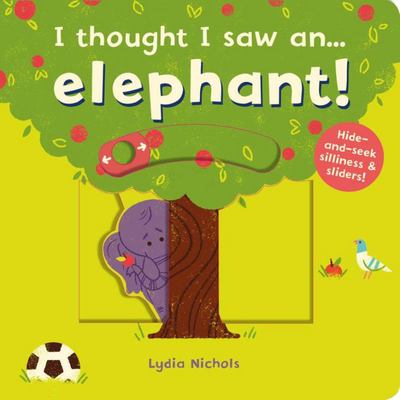 $14.99
NZD
Category: Children's
This silly but stylish slider book is sure to give little ones a giggle. They'll love joining in with a game of hide-and-seek as they move the sliders to reveal the elephant hiding in every scene. Is it behind the tree? Or on the slide? Just push the slider to find out! With beautiful artwork from googl e doodler Lydia Nichols, all the family will enjoy reading and playing with this fresh new novelty series. ...Show more