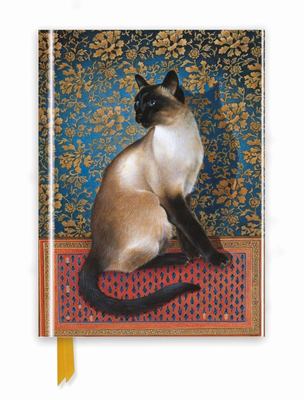 $19.99
NZD
Category: Art and Design | Series: Flame Tree Notebooks
Part of a series of exciting and luxurious Flame Tree Notebooks. Combining high-quality production with magnificent fine art, the covers are printed on foil in five colours, embossed, then foil stamped. And they're powerfully practical: a pocket at the back for receipts and scraps, two bookmarks and a s olid magnetic side flap. These are perfect for personal use and make a dazzling gift. This example features Lesley Anne Ivory's Phuan on a Chinese Carpet ...Show more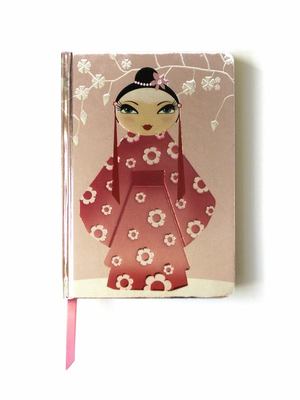 $19.99
NZD
Category: Art and Design | Series: Contemporary Journals
Part of a series of exciting and luxurious Contemporary Flame Tree Notebooks. Combining high-quality production with on trend modern designs, the covers are printed on foil and embossed, with rounded corners and printed edges. Perfect for personal use, they also make a dazzling gift. This version featur es a cute cartoon image of a girl in a kimono. ...Show more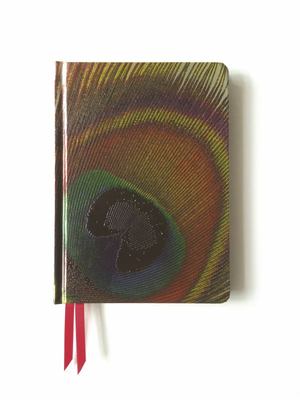 $19.00
NZD
Category: Art and Design | Series: Contemporary Journals
Part of a series of exciting and luxurious Contemporary Flame Tree Notebooks. Combining high-quality production with on trend modern designs, the covers are printed on foil and embossed, with rounded corners and printed edges. Perfect for personal use, they also make a dazzling gift.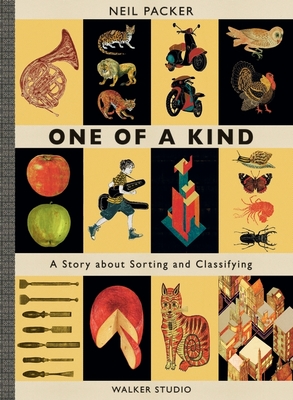 $36.00
NZD
Category: Art and Design
The animal kingdom, modes of transport, musical instruments, art and architectural movements, and even the clouds in the sky … anything and everything can be sorted into groups! Framed by a charming narrative about a father and son, this is a book about categories; on a journey into town, a boy called Arvo explores the many ways in which we classify the world around us, to fascinating – and often charming – effect. One of a Kind marks Neil Packer's debut as an author-illustrator, following his extraordinary artwork for Peter Frankopan's The Silk Roads. With a witty text and breathtaking pictures, this story deserves its title: a true original by a remarkable talent. ...Show more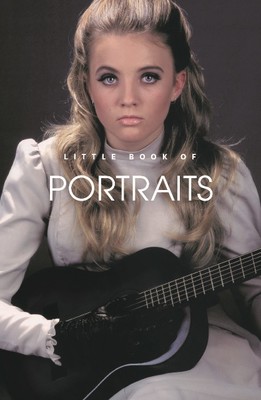 $19.99
NZD
Category: New Zealand
A new series of award winning Little Books of Art is here! Designed by award-winning artist Aaron Beehre, these beautifully produced Little Books of Art make the perfect gift. Each book is curated to a different theme and features high-quality reproductions of favourite artworks from the Christchurch Ar t Gallery's collection. Featuring historical to contemporary art, with big names in NZ and international circles - these are mini art books at an incredible price! ...Show more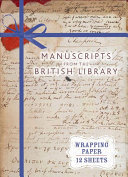 $39.99
NZD
Category: Art and Design | Series: Wrapping Paper Bks.
Give gorgeous presents covered in manuscripts by artists, writers, and poets 12 sheets of beautifully designed, top quality 19.7 x 27.6 inch wrapping paper are neatly folded and glued into a book. Paper is kept tidy and undamaged, and each sheet can be easily removed when needed, with no need for sciss ors. Examples include original works by Jane Austen, Leonardo da Vinci, William Wordsworth, Christina Rosetti, and others. ...Show more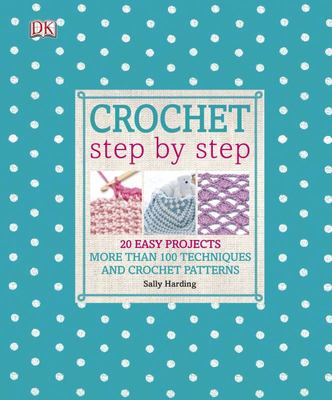 $30.00
NZD
Category: Art and Design
The essential guide to creating beautiful crochet. Crochet is more popular than ever and "Crochet Step by Step" gives you the tools, techniques and stitches you need to create beautiful and original crocheted items. With more than 100 stitches and techniques clearly photographed and simple guidelines on how to read patterns this is a foolproof guide helping beginners get started and more experienced crocheters to refresh their skills. 20 beautiful and contemporary projects will get you making everything from simple throws and cushions to beanies and baby toys. Whether you're just getting started or looking to hone your skills, "Crochet Step by Step" has everything you need to enjoy this popular craft. ...Show more
$44.99
NZD
Category: Art and Design
This charmingly illustrated book invites readers to peer behind the closed doors of 17 legendary and contemporary artists' homes.   Peek inside Georgia O'Keeffe's adobe courtyards.   Stroll through Henri Matisse's vibrant aviary.   Peruse Jean-Michel Basquiat's collection of over 1,000 videotapes.   This book invites you inside some of the most creative and inspiring homes of all time. For the 17 artists profiled here, a house or an apartment is not simply a place to eat and sleep; they transform everyday spaces into dynamic reflections of their individual artistic passions. You will gain a deeper appreciation of your favorite artists' work and may just discover a new favorite. Richly illustrated throughout, this petite jacketed hardcover offers a fascinating and inspiring blend of art history, interior design, and armchair travel.   - DISTINCTIVE ILLUSTRATED APPROACH: While other books have explored the spaces that housed and inspired artists, they have been exclusively photographic. With vibrant illustrations, this book immerses readers in the atmosphere of each artist's home more than photos ever could.- DIVERSE RANGE OF ARTISTS: The 17 artists profiled represent a diverse cross section of eras, countries, races, genders, and artistic styles--not to mention a wide range of homes, from a New York City apartment to a renovated English farmhouse.- A FRIENDLY INVITATION TO ART HISTORY: With relatable prose and vibrant illustrations, this book is perfect for anyone looking to casually learn something new.- INTERIOR D COR INSPIRATION: Readers will surely walk away with ideas for crafting their own creative spaces after reading this book.   Perfect for:   - Artists and art appreciators- Art history buffs- Interior d cor lovers- Travelers and armchair travelers- Podcast listeners and blog readers- Creatives in all industries ...Show more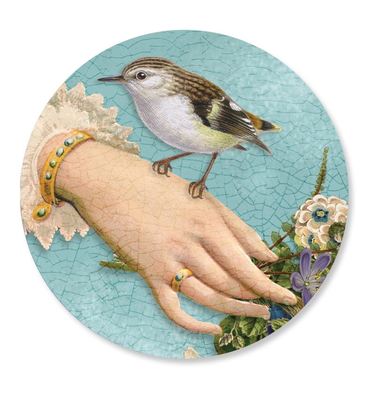 $12.00
NZD
Category: Art and Design
Matte black metal casing with matte black PU on both sides, and a hinged lid featuring a botanical print. Inside has a regular mirror on one side and a double magnifying mirror on the other. Mirrors do not come with packaging. Size: 80mm diameter Designed in New Zealand / Made in China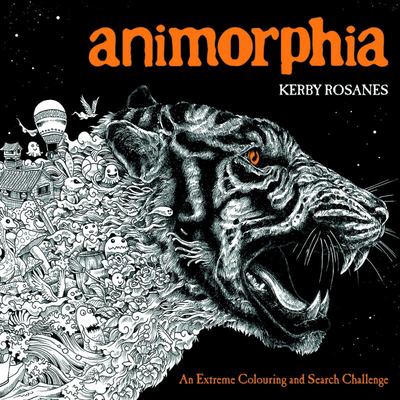 $22.99
NZD
Category: Art and Design | Series: Kerby Rosanes Extreme Colouring Ser.
Welcome to this weird and wacky colouring challenge. There are pictures to colour in, drawings to complete, spaces to scribble in and lots of things to find in these super-detailed doodles by artist Kerby Rosanes. Featuring unique and intricate ink drawings of incredible animals, shape-shifting aliens a nd breathtaking scenes. Readers will have to keep their eyes peeled for hidden treasures and creatures scattered throughout the pages. ...Show more
$37.00
NZD
Category: Art and Design
The essential beginner's guide to knitting successfully, with more than 200 illustrated knitting stitches and techniques. A ball of yarn can become anything you want it to be with Knit Step by Step. Taking you through simple skills, including how to knit, purl, and cast on and off, this simple handbook will soon help you decode knitting patterns and build intricate designs with eye-catching rib and cable stitches, structural effects, and multi-coloured Fair Isle and intarsia patterns. Alongside more than 200 clearly photographed stitch patterns and techniques, including using circular needles and creating structural effects, Knit Step by Stepfeatures 10 fun knitting projects to give you the chance to put your new-found skills into practice. Create a simple scarf, eye-catching soft furnishings, and other items to keep you and your loved ones warm and cosy. Easy-to-use and fully illustrated, this book is ideal for beginners picking up their first pair of knitting needles, as well as more experienced knitters looking to build on their skills and refresh their technique. ...Show more